Men, Women & Survivors Are the New Pink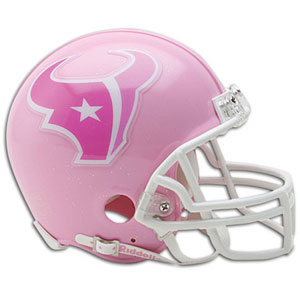 We all know that October is Breast Cancer Awareness Month. Breast cancer awareness events occur in almost every city and pink ribbons and products appear everywhere, including NFL football games and locker rooms. Breast cancer awareness and breast cancer research organizations have ensured that research on breast cancer cures and treatments are well-funded.
Breast cancer is a very intimate cancer. Although we typically focus on the cancer's impact on women, we note breast cancer is also a very real disease for males. Ann Pietrangelo pens an exceptionally good article this month on the subject of male breast cancer.
During October, while we support breast cancer awareness and research causes, we should also remember to support breast cancer SURVIVORS, both male and female. We're particularly drawn to the stories of two breast cancer survivors that appear on CancerForward.org. One is about a male breast cancer survivor. The other is about a female breast cancer survivor. One commonality between the stories is the vigilance with which both survivors looked to prevent a recurrence or second cancer. Another is the power of healing both found in spirituality.
Sadly, we have physically lost one of these two survivors since the stories were written, but the spirit of her story….and the spirit of his…both forge a reminder. During Breast Cancer Awareness Month, we should be as mindful about breast cancer survivorship in men and women as we are breast cancer research, prevention and detection. Go pink!
Category: Cancer
Tags: Ann Pietrangelo, Breast Cancer Awareness Month, CancerForward, male breast cancer, October, pink, recurrence, Spirituality, The Foundation For Cancer Survivors