Ten Lessons for Enriching Life Learned by a Cancer Survivor. Lesson Four: Make The World A Better Place.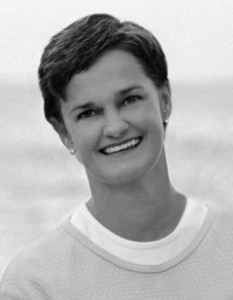 Editor's note: A Tenth Anniversary Remembrance is a CancerForward series of blog posts attributed to the late Mariana Dieste Mead, MD, who fought pancreatic cancer for four years. In their original format, the posts are excerpts of "Ten Lessons for Enriching Life Learned by Confronting Death" written by Dr. Mead in collaboration with Clare Broun Johnson. The CancerForward series appears July 29 through August 9, 2012.

by Mariana Dieste Mead, MD (1955 – 2002)
Many of you have been involved in very impressive community service projects over the years: at Shorecliff, My Brother's Table, Wellspring, and others. You are indeed on the right road to leaving the world a better place.
I'm humbled that I had this lesson to learn, as improving life is a fundamental responsibility of every human being. It's our right to improve life and our duty to do so. Your personal or professional contribution may one day span the globe – or it may impact only those in your immediate neighborhood.
Regardless of the scope of your work, work hard at it and make your mark through service to others. Your donation can be sacrificing precious time to someone who is lonely, sharing a special talent or paying hard-earned money to your community or a cause you believe in.
Challenge yourself to look at our world, and ask: "What can I do during my lifetime to leave the world a better place."
Editor's Note: Lesson Five: HONOR YOUR PARENTS AND GUARDIANS will appear in the next installment of CancerForward's blog, to be published August 3, 2012.
Category: Cancer
Tags: cancer, cancer survivor, CancerForward, community service, contribution, improve life, lesson four, make the world a better place, Mariana Dieste Mead MD, service to others, The Foundation For Cancer Survivors