Ten Lessons for Enriching Life Learned by a Cancer Survivor. Lesson Six: Make Wise Choices.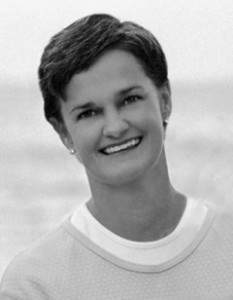 Editor's note: A Tenth Anniversary Remembrance is a CancerForward series of blog posts attributed to the late Mariana Dieste Mead, MD, who fought pancreatic cancer for four years. In their original format, the posts are excerpts of "Ten Lessons for Enriching Life Learned by Confronting Death" written by Dr. Mead in collaboration with Clare Broun Johnson. The CancerForward series appears July 29 through August 9, 2012.

by Mariana Dieste Mead, MD (1955 – 2002)
Each of you graduating today is entering a time of personal growth…new schools, new friends, new rules, new freedoms. Experiencing freedom is exciting, but bears a tremendous responsibility.
My new freedom came abruptly with my diagnosis of cancer, which forced me to take a medical leave of absence from work. I no longer had to commute to Boston daily and be away from home 12 or so hours a day. I found myself with free time for really the first time in my life. My feelings might be similar to that of someone going to boarding school for the first time.
Initially, I was panicked with my new freedom. I made schedules. I didn't let myself read, as it seemed wasteful. Gradually, I rediscovered many old hobbies and learned some new. Now, I have to make calculated decisions about how I spend my time. I try to choose my activities wisely, as I firmly believe that what I choose to do in many ways defines who I am.
In a recent sermon at St. John's Church in Beverly, Edward Sims explained: "Your soul is the sum of all you've done with your freedom." So think of it like this: every ethical, social, spiritual, and financial decision you make carves your soul.
By making deliberate and thoughtful choices in life, you can define who you are…and dictate the person you will become. How you behave with friends, in classes, and at parties…what you say and do — or don't do or don't say — even what you wear…defines who you are. So make wise choices. Ask yourself: "Will this make me feel pride or shame in five years?"
Take integrity into all your relationships. You will walk with your head higher and have a confidence in life that will smooth many of the bumps.
Editor's Note: Lesson Seven: BE PRINCIPLED will appear in the next installment of CancerForward's blog, to be published August 5, 2012.
Category: Cancer
Tags: cancer, cancer survivor, CancerForward, confidence, deliberate, freedom, integrity, lesson six, make wise choices, Mariana Dieste Mead MD, personal growth, pride, shame, The Foundation For Cancer Survivors, thoughtful