At Last! Study Says Chronicling Cancer Experience Online Reduces Depressive Symptoms Among Survivors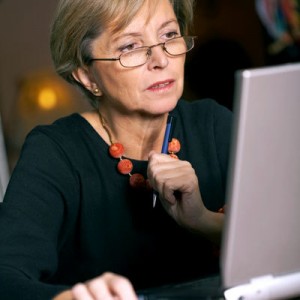 As a society, we are increasingly moving online to tell our friends, family and co-workers – sometimes indeed, the world – about our personal experiences with cancer. I'm a longtime believer that journaling or chronicling one's cancer journey is rehabilitative to our emotional well-being. Since I was diagnosed in 2001, I've jotted down my survivor experiences daily, including my feelings about those experiences. I'm convinced that journaling or chronicling has helped me stave off depression and anxiety. It continually realigns me emotionally.
It's uplifting to learn of the findings published this week in the Journal of Clinical Oncology – research led by Annette Stanton, PhD, professor of psychology and of psychiatry and biobehavioral sciences at UCLA's Jonsson Comprehensive Cancer Center. Hers was a randomized trial of an Internet-based program to chronicle the cancer experience and facilitate communication.
The study — the first known of its kind – gives credence to the belief that expressing emotions surrounding the cancer experience and gaining social support can be helpful for people diagnosed with cancer. But, it found even more valuable evidence in its trial with 88 breast cancer survivors between the ages of 28 and 76 who created personal websites on which to tell of their cancer experiences.
The valued hypothesis?
Chronicling the cancer experience online and communicating with one's social network can reduce depressive symptoms, increase positive mood and enhance appreciation for life among cancer survivors.
The women assigned to the study found that web platforms are particularly valuable for telling stories of cancer experiences and reducing the amount of information to be repeated for family, friends and caregivers. Visitors to the websites found them useful for gaining updates on the survivors' health.
I was particularly happy to read Dr. Stanton's summation: "We are encouraged by these positive findings especially for cancer survivors with the most need — those in active medical treatment or with more advanced disease. Our next step is to gain support for a larger test."
If you want to begin an online chronicle of your own cancer experience, I encourage you to join the many others who have found The Survivor Network on CancerForward. Feel free to invite your friends, family and caregivers to join as well. We meet many new inspirational friends there every day.
Category: Cancer
Tags: Annette Stanton PhD, cancer, cancer survivors, CancerForward, chronicling, Jonsson Comprehensive Cancer Center, Journal of Clinical Oncology, Journaling, social network, The Survivor Network on CancerForward, web platforms