I Never Wanted To Be a Cancer Expert, But Then My Wife Got Sick. A Caregiver's Tale.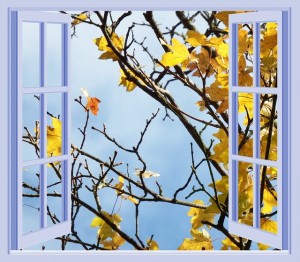 Editor's Note: Saul Schwartz is a labor and employment attorney who lives in Maryland. This blog post first appeared February 17, 2014 in The Washington Post which owns the copyright to the post.
By Saul Schwartz
It was my wife's first colonoscopy; it turned out to be the only one she ever had. She was 53. Whether Cheryl would have lived longer if she'd had the exam earlier I'll never know. She died in the fall of 2013, in her sixth season with cancer.
Cheryl had exhibited no symptoms prior to the test. Absent a family history of colon cancer, the standard protocol is to have the test after turning 50. Needless to say, we were shocked when the doctor showed us the scans indicating that the test was positive for cancer.

Before that, I had known virtually nothing about oncology and cancer. Now I am something of an expert. I know there are thousands of others like me — spouses, siblings, children, friends — who are forced by this terrible disease to take on the role of caregiver. It is a difficult role.
As the patient endures treatment, life goes on for the caregiver. I tried to maintain a balance between my own life and Cheryl's needs. This period was the most challenging time in my life.
Looking back now, it gives me comfort to think of Cheryl's time with cancer — and my time as caregiver — through the seasons: two summers, two falls, one winter and one spring.
Season 1
Summer 2012: The diagnosis and its aftermath
By the end of the summer I had read extensively about colon cancer and had attended repeated visits with Cheryl to her oncologist's office. After the positive colonoscopy, we quickly had an initial visit with an oncologist. We learned that her case was considered stage 3 because the cancer had penetrated the lymph nodes but not any vital organs. While relieved that the cancer was not stage 4, it didn't take me long to study stage 3 statistics and begin fearing the loss of my wife. The five-year survival rate for Cheryl's type of cancer at stage 3 was about 50 percent; at stage 4, it drops to 6 percent. I kept my concerns to myself.
Cancer overtook our planned vacation to California to see my parents, my sister and our younger daughter. We were simply too focused on Cheryl's beginning her radiation and chemotherapy treatments to be able to enjoy a vacation, so we canceled these plans. In hindsight, I don't know if this decision made sense: My wife never took another trip by plane after her diagnosis; she never saw the Pacific Ocean again.
The support of our family, friends, neighbors and work colleagues was extraordinary. Certain individuals were scared and stayed away. Others were there for us in many ways: bringing us meals, taking Cheryl to doctors' appointments so I could go to work, coming over to socialize or providing us with books on dealing with cancer.
But no books really prepared us for what we were about to experience. We tried to remain hopeful even when, privately, we had our doubts and fears. Our future plans — vacations, celebrating graduations and weddings, house remodeling, retirement — all were put on hold. Living with cancer became our "new normal."
Season 2
Fall 2012: Treatment
As the leaves turned, my wife and I assembled our dream team for treatment; Suburban Hospital for chemotherapy and radiation, Johns Hopkins for the surgeries.
The first treatment was radiation to shrink the tumor prior to surgery. For Cheryl's type of cancer, the radiation consisted of high-energy rays targeted to the tumor site. Although the treatments were five days per week, they only lasted about 15 minutes each. I wondered whether the harsh treatment was worse than the disease, as Cheryl experienced severe localized pain.
Thankfully we had a patient navigator, Barbara, an oncology nurse who works with cancer patients at Suburban. She became Cheryl's friend in a time of need; she kept me company while I impatiently waited. Barbara was our conduit to all of the doctors and health resources involved; she calmed our nerves with positive energy. For mutual support, Barbara introduced Cheryl to colon cancer survivors and got her involved in the Key to the Cure campaign.
The next step in the treatment protocol was chemotherapy. I quickly learned that chemo means different combinations of drugs; in Cheryl's case they were injected through a port in her chest. Due to the time involved with chemo and side effects, Cheryl stopped working at Summit Hall Elementary School in Gaithersburg. She really missed seeing the children and her co-workers. Despite drugs for neuropathy, Cheryl lost sensation in her hands and feet; she became wobbly when walking and could no longer knit.
Our friends were surprised that Cheryl had no hair loss from chemo; a few had prematurely suggested wigs. We soon learned that other side effects — loss of appetite, mouth sores and nausea — were more common with these particular drugs. I felt that if Cheryl endured the far-reaching pain of treatment, all would be well. I was flat-out wrong.
Season 3
Winter 2012/2013: Surgery
We were referred to a Hopkins surgeon with an international reputation. The operation is designed to remove the tumor and the surrounding compromised lymph nodes. Cheryl's concern was that she would have to have a permanent colostomy bag. This doctor had great success in performing the surgery so that the ostomy — the creation of an opening in the body for the discharge of wastes — was temporary. This would turn out to be the least of our worries.
Hopkins is like a small city of health-care professionals, bustling all over a series of inter-connected buildings in East Baltimore. During Cheryl's surgery week, I stayed at the Hackerman-Patz Patient and Family Pavilion, which is designed for overnight stays of cancer caregivers. Patz provided me with an aura of normalcy, with a treadmill for running and a computer cafe to check work e-mails that I then thought were too important to miss.
The surgery went well. The tumor and surrounding nodes were removed and no additional cancer was detected. Cheryl learned ostomy care. Friends and relatives kept us company during her recovery in the hospital.
We were optimistic, hopeful and, frankly, naive.
Season 4
Spring 2013: Living with cancer
I remained both positive about Cheryl's progress and fearful of what might be. The health-care professionals repeated their mantra: While her results were good so far, there was no guarantee of remission, and recurrence — or, worse, the spread of cancer to other organs — could not be ruled out.
The protocol called for a second round of chemotherapy, with different drugs, to try to prevent recurrence and spread. Cheryl dropped more than 60 pounds due to loss of appetite and nausea. She joked that this was not the way to diet.
All was not bad. We frequently socialized with family and friends. Since we had to be close to Hopkins and Suburban, we went on a series of enjoyable weekend trips to favorite places within a short drive: Bedford Springs, Shenandoah National Park and Williamsburg. A trip to our childhood home for a bat mitzvah turned out to be Cheryl's final visit to Pittsburgh. Several relatives would never see her alive again.
Season 5
Summer 2013: Recurrence and spread
For many, our last happy memories of Cheryl are at her niece's bat mitzvah in Georgia last summer. The drive was tough; we stopped hourly for bathroom breaks and to increase her comfort level. The trip was so worth it; I have lasting memories in numerous pictures that show Cheryl smiling with friends and relatives. While she could not dance the hora, Cheryl was chatting away all weekend long. This was the final time Cheryl saw our younger daughter, Danielle, who lives in California.
The second surgery at Hopkins in August, to reverse the ostomy, went well, or so said the surgeon. He saw no signs of recurrence or spread; chemo had ended. My stay at Patz seemed uneventful.
In September, Cheryl reported intense pains to her doctors; the pains were attributed to recovery from the second surgery or side effects from the chemotherapy or radiation. Indeed, a pain management doctor speculated that the pains were imagined! An orthopedic doctor advised to begin a physical therapy regime.
But soon Cheryl could take it no more. On the morning of Oct. 6, we were instructed to go to the emergency room at Suburban. A battery of tests was conducted. By the end of the day, we knew that the cancer had spread to Cheryl's liver and bones and that it was inoperable.
We met with the oncologists, who opined that the prescribed chemotherapy, radiation and surgery that statistically worked best for most colon cancer patients had been ineffective for Cheryl. All the pain and side effects of the treatments had been for naught. We knew then that the prognosis was poor. Our conversations that evening with our daughters were difficult and tearful, but honest. At best, Cheryl had months to live, not years.
We had just celebrated our 30-year wedding anniversary. I could not imagine being single in my 50s. Why Cheryl? Why me? Why did she get cancer? Why didn't the treatments and surgery work? There were no good answers.
Season 6
Fall 2013: Hospital, hospice and the final days
Cheryl and I spent most of October, into November, on Suburban's oncology floor. The staff was compassionate. The pain-control doctor spent an enormous amount of time trying to get her comfortable.
Cheryl did not want to give up, so treatment continued even as she weakened. Yet another round of chemotherapy began — with different drugs — as did radiation targeted to the bones. I had daily conversations with the oncologists, who now were pessimistic.
In retrospect, the brief discharges back home — and there were several — were a mistake. The caregivers in our home could not control Cheryl's pain and she could not get comfortable in her hospital bed at home.
Each week revealed a worsening. Cheryl went from walking to using a cane to using a walker to not being able to walk at all. She began turning away visitors simply because it took much of her energy and her pain level was too high. I talked in the waiting area with visitors who showed up but were turned away by her. It did me good to socialize with them and update them on Cheryl's condition.
I now saw my lifelong mate in tremendous pain, pain that I could not relieve. My challenge was to assist Cheryl in being as comfortable as possible by adjusting her bed, pillows and the temperature in the room.
I'll never forget when Cheryl said to the pain-control doctor: "I'm not going to make it, am I?" She came to the realization of her impending death and broke up, saying, "I'm not going to see my daughters get married."
On Nov. 15, we jointly determined to move Cheryl to Casey House, a hospice in Rockville. Treatment would stop, and we would focus on pain management.
Cheryl was involved in the decision. I wish I had known that that would be the last day Cheryl could carry on coherent conversations; I could have told her again that I love her, that I'll miss her, I'll never forget our 30-plus years together. I could have asked Danielle to immediately fly home.
The hospice environment was peaceful and tranquil. Cheryl's pain was brought under control. Due to liver issues, Cheryl mostly slept now and stopped eating. During her short periods awake, she spoke a word here and there, mainly asking for water. The hospice staff expected this pattern to continue.
On Nov. 18, at 9:55 a.m., Cheryl died peacefully, with my older daughter, Miriam, at her side. I had gone to work that morning. Since the medical staff had given me no heads-up that Cheryl's death was imminent, I felt no guilt for not being at her side at that particular moment.
The funeral at our congregation was beautiful. About 250 people attended, and I felt tremendous support from them. Delivering the eulogy was a herculean task for me.
The cemetery overlooks the rolling northern Montgomery County countryside. I visit Cheryl there periodically. I expect I will come again and again as the seasons pass, but they will never be the same without her.
Category: Cancer
Tags: cancer survivors, CancerForward, caregiver, colonoscopy, diagnosis, hospice, Living with cancer, oncology, oncology nurse, pain management doctor, patient navigator, recurrence, socialize