CancerForward Speakers Available for 2015 National Cancer Survivors Day Events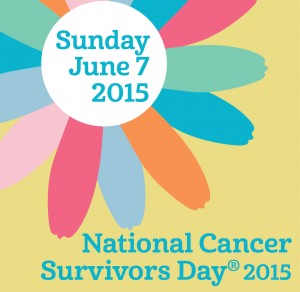 On Sunday, June 7, 2015, millions around the globe will celebrate National Cancer Survivors Day® (NCSD). It's the day each year that we honor the strength and courage of those who are living with a history of cancer. It's also a time to acknowledge the contributions of caregivers, families and friends of cancer survivors, as well as those professionally engaged in the fight against cancer.
CancerForward is pleased to provide a speaker at your 2015 National Cancer Survivors Day® event. Whether humorous, inspirational, or informative, a guest speaker can be the highlight of your event.
If you'd like to request a CancerForward speaker for your event, please e-mail us at speakers@cancerforward.org. In your e-mail, please provide us the following information:
your name, e-mail address and telephone number;
the name and website address of the organization you represent that is producing the designated NCSD event;
your relationship to the organization producing the NCSD event;
the date, time and location of the NCSD event; and,
the format of the NCSD event and the topic you'd like our speaker to address.
When we receive your information, we'll review it and contact you if we need additional information. Then, we'll match your request against the calendars of available speakers. CancerForward does not charge a fee for providing a speaker, and many of our speakers do not charge a fee. However, some do. If a speaker requests that an organization underwrite his or her costs to travel to the NCSD event, we will advise you at the time we discuss our booking of the the speaker. To keep travel costs low, please make your request as early as possible.
Designated NCSD events should take place on the first weekend in June, 2015, if feasible. Otherwise, all designated NCSD events are held during the months of May or June, 2015.
Category: Cancer
Tags: